£50 - £450 to use on our BSL Courses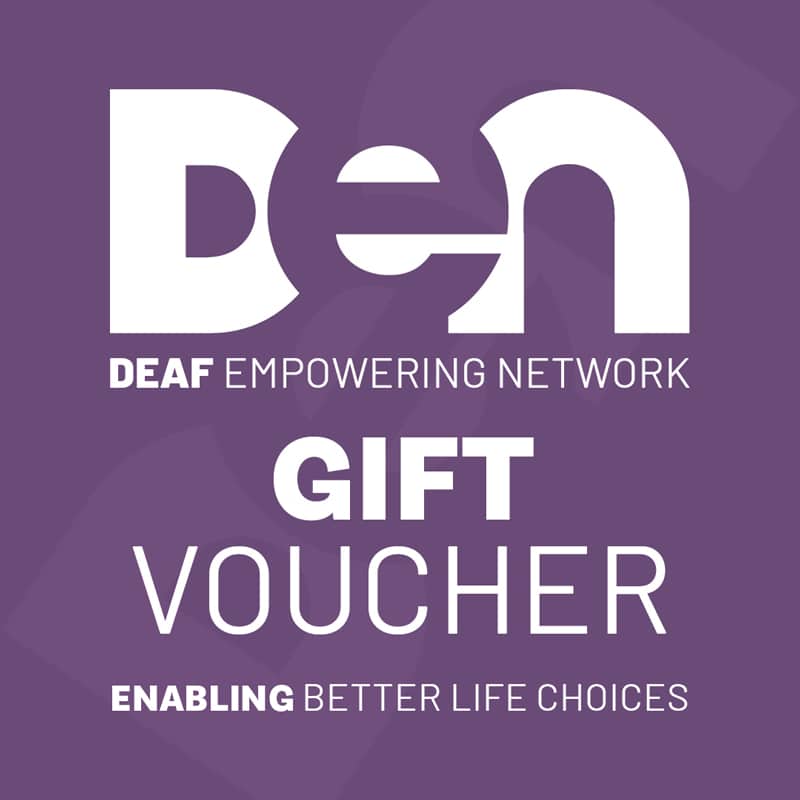 Why not give the gift of learning? DEN gift vouchers are available in £50, £150, £450 downloadable vouchers.
Valid for 12 months from date of purchase. Not redeemable for cash.
Choose your gifted amount.
Make payment and your code will be emailed to you or your recipient.
The code can only be used once.  Enter the code when you are making full payment for the course and then you will be asked to pay the balance.